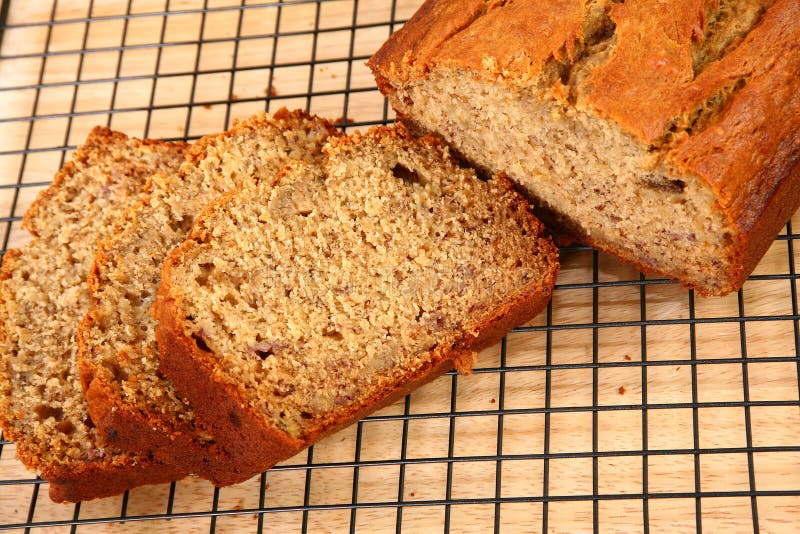 Image description: A sliced loaf of banana bread. Public domain image.
I have the pleasure of filling in frequently as a guest preacher for churches. I've been doing this locally for years; now, during a virtual time of pandemic, I am able to do this nationally as well. And when you travel around (okay, right now, from home) you can repeat yourself. This is something I often say at the end of the sermon or the end of the service:
"We are people who gather around sacred texts. The sermon is not ultimately what I said today. It's certainly not something I typed out in a word document and then spoke aloud. The sermon is a moment we shared together as people who gather around sacred texts. And so… the people who popped in your mind today, the ideas that came to you, and the inkling toward prayer for specific individuals and situations… that's the sermon too. And when we act on those things, we're all preaching the sermon."
It's encouraging to pay attention to those nudges, so to speak, and act on them.
Outside of a church context, on Saturday, I had just posted a couple of sentences on Facebook, sharing that I was missing the normalcy of being with people and being out and about. A friend of mine did not see that post, but immediately got an idea to come to my house and drop off some banana bread. It was delicious. This also allowed me to visit with her at a distance for a bit. She said the idea just came to her and felt like she should come right over. I am grateful.
Last night, I received a text out of the blue from an acquaintance I haven't spoken to for a long time. In fact, we had only spoken a couple of times ever. We used to sing in a choir together. She left the choir a while back, but she ended up being present for one of my virtual sermons last week. I didn't know she was a part of a Presbyterian Church. But it was the sermon this week from their pastor that encouraged her to send me a text. My colleague had shared, "Write a letter of encouragement to someone." I'm not sure why my former choir acquaintance thought of me, except perhaps for my virtual sermon one week before. But she did write me a quick text to see if this was my contact information. It was, and when I texted back, she called me, and we had such a wonderful conversation. We connected meaningfully about things happening in our lives and in the world. And now she's going to keep calling. I have a new friend.
These days, I keep a list of the kinds of nudges that come to me too. Contact this person… send this podcast you heard… say a kind word… ask a question to this person… ponder this idea…
Connection and change move through relationships. So who knows what's possible — what care, what newness, what transformation? These can happen when we listen deeply to these nudging instincts. We can do much for our mental health and that of others when we live this way. It adds connection. It adds hope.